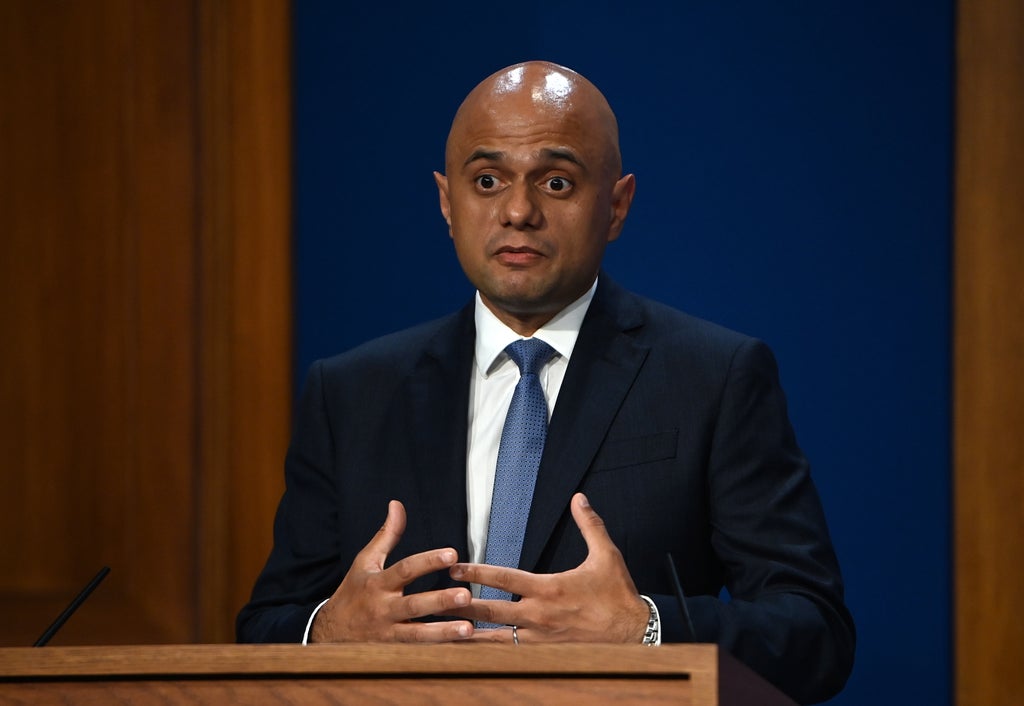 A child's decision to be vaccinated "will prevail" if there is a disagreement between the parent and young person, Sajid Javid said on Wednesday.
The health secretary told Sky News if parents "don't give their consent" for a Covid-19 vaccine but the child still wants one there would be specialist mediation in schools available to try and find a "consensus".
However, Mr Javid added if that process "does not work" then the child's opinion "will prevail", as long as health authorities are confident the young person is "competent enough to make this decision".
The UK's chief medical officers are currently reviewing the wider benefits of vaccinating 12 to 15-year-olds after the JCVI declined to recommend a widespread rollout on health grounds alone.
Mr Javid said he expects news on their decision "in the next few days".
He told Sky News: "I want to give them the breathing space, it's their independent view and that's exactly what it should be. But I would expect to hear from them in the next few days."
Asked how he would feel about children of that age group of his own having jabs, he said: "I don't think it's appropriate for me to pass a judgment because I'm waiting for an independent view."
If the jabs are approved for use by the UK's chief medical officers then they will be delivered in schools, schools minister Nick Gibb confirmed on Tuesday.
Speaking to the education select committee, Mr Gibb said delivering the jabs in schools would be the best way of rolling out the vaccination programme.
He told MPs: "It is the swiftest and most efficient way of delivering the vaccination programme, as with other vaccination programmes for that age group."
He added that "consent from parents" will always be sought before a child is vaccinated, but in "rare" circumstances children would be able to consent themselves "if they are competent to do so".