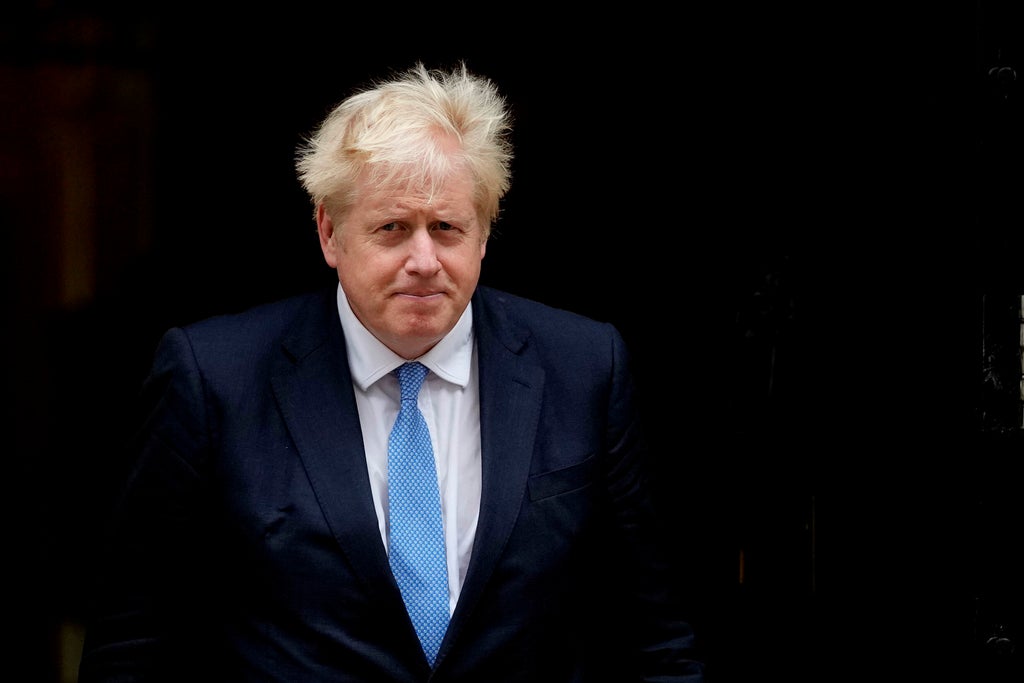 Boris Johnson will hammer home the message that he is "dead set" against another lockdown as he insists the country must "learn to live with" coronavirus, according to a report.
The prime minister is gearing up to lay out his winter blueprint for "managing" Covid during the winter months, in what will be his first coronavirus press conference since nearly all legal restrictions were scrapped in July.
He is expected to commit to repealing some of the coronavirus powers handed to him by MPs in March 2020, including those allowing him to close down the economy and impose restrictions on gatherings.
Labour has urged the government "to get a grip before winter", describing health secretary Sajid Javid's dramatic announcement on Sunday that the government had dropped its plans for domestic vaccine passports "the culmination of a summer of chaos from ministers".
Describing the argument Mr Johnson is set to make this week, a senior government source told The Telegraph: "This is the new normal. We need to learn to live with Covid.
"The vaccines are a wall of defence. The autumn and the winter do offer some uncertainty, but the prime minister is dead set against another lockdown."
Reports indicate that the traffic light system governing international travel are set to be scrapped, in addition to requirements for fully vaccinated British arrivals to pay for PCR tests.
However, the government could reportedly still reintroduce restrictions regarding face masks and could reissue work from home advice if infections surge.
No 10 has said it is difficult to predict what pressures will be placed on the NHS, with Covid circulating alongside flu, but warned: "The winter months will bring renewed challenges."
Mr Johnson's announcement is set to coincide with the Joint Committee on Immunisation and Vaccination's final decision on booster jabs, while The Observer reported that ministers are set to unveil plans to begin vaccinating 12- to 15-year-olds imminently.
Nadhim Zahawi, the vaccines minister, told MPs this week that booster jabs are "probably the most important piece of the jigsaw yet to fall into place before we can transition this virus from pandemic to endemic status".


UK news in pictures
Show all 50
However, experts are warning that coronavirus-related hospital admissions are already increasing at an "alarming rate" – putting increased pressure on the NHS as it struggles to cope with demand for emergency care and millions waiting for treatment.
Responding to a report that the government had drawn up plans for a possible "firebreak" lockdown to coincide with the school holidays in October, Mr Johnson's official spokesman said this week that such measures "would only be reintroduced as a last resort to prevent unsustainable pressure on our NHS".
Citing a government adviser, the i newspaper reported in August that Mr Johnson "privately accepts" up to 50,000 annual Covid deaths as an acceptable level before imposing restrictions – to which Downing Street responded "there is no set number of acceptable deaths from Covid".
Eighteen months after the UK's first coronavirus-related death, 134,200 people have now lost their lives within 28 days of testing positive. According to the Office for National Statistics, there have been 158,000 deaths registered so far with Covid-19 on the death certificate.