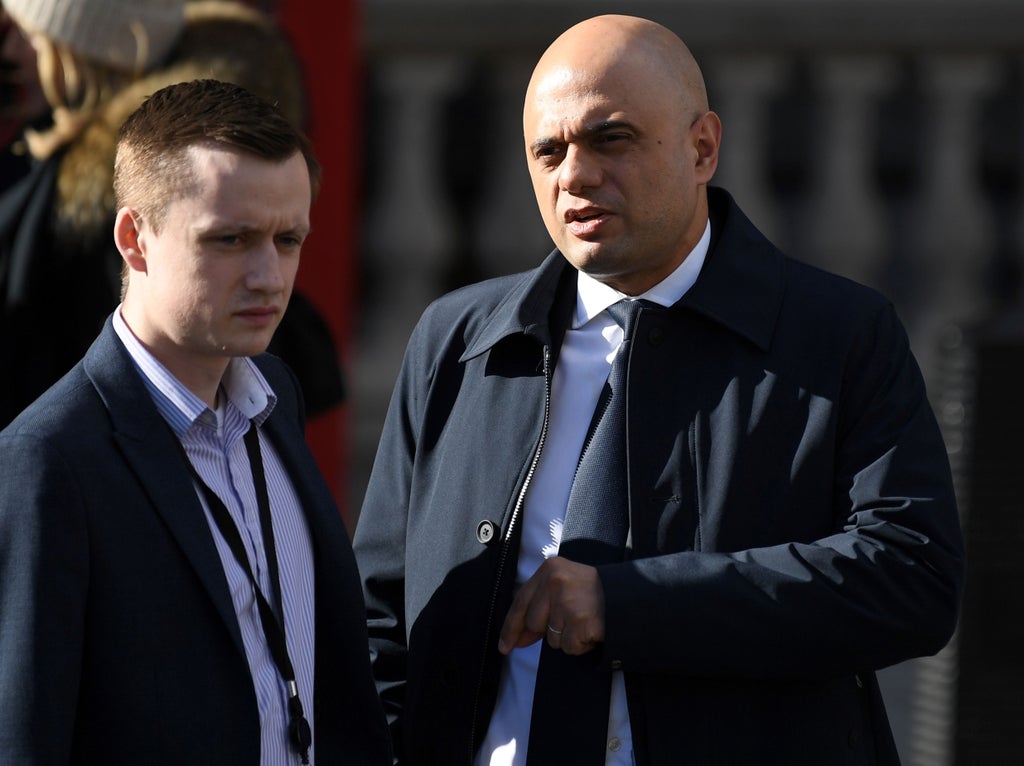 Appointing Sajid Javid as the new health secretary after Matt Hancock's resignation is akin to "putting the fox in charge of the chicken coop", Labour has said.
Jonathan Ashworth, the shadow health secretary, described his counterpart as an "architect of austerity" who oversaw NHS "cutbacks" during his time as Chancellor.
In the first 70 years of the NHS, the average annual budget rise stood at 3.7 per cent. However, between 2009/10 and 2018/19 – the peak years of austerity under the Conservatives – the average funding growth each year was just 1.5 per cent.
Mr Javid held two ministerial roles in the Treasury between 2012 and 2014 before being appointed Chancellor in July 2019, only to resign a year later following a run-in with Dominic Cummings, the prime minister's former chief adviser.
Speaking to the BBC on Sunday, Mr Ashworth warned that the government and new health secretary, who steps in for Mr Hancock following a breach of Covid regulations, had to start focusing on "delivering the quality care that patients deserve".
He highlighted that 5.1 million people were on the waiting list, cancer treatments were delayed and young people were struggling to access mental health care, some of which was because the NHS entered the coronavirus crisis "on the back of 10 years of underfunding" and "cutbacks".
Mr Ashworth added: "Sajid Javid was responsible for that. He was a Treasury minister. He was a leading advocate for, indeed an architect of the austerity that has afflicted the NHS these last 10 years, which has weakened it.
"In many ways making him Health Secretary, given his record as an architect of austerity, it's a bit like putting the fox in charge of the chicken coop."
Mr Javid, speaking for the first time after Saturday night's surprise appointment, said his "most immediate priority" will be ending the coronavirus pandemic as soon as possible.
"I just want to start by saying I think Matt Hancock worked incredibly hard, he achieved a lot, and I'm sure he will have more to offer in public life," he said.
"I was honoured to take up this position. I also know that it comes with a huge responsibility and I will do everything I can to make sure that I deliver for this great country.
"We are still in a pandemic and I want to see that come to an end as soon as possible and that will be my most immediate priority, to see that we can return to normal as soon and as quickly as possible."
The British Medical Association (BMA) has meanwhile said that Mr Javid will need to be "honest" with the public over tackling a backlog of care and negotiate the resources that the NHS needs,
Dr Chaand Nagpaul, council chairman of the BMA, told Sky News there were "a record five plus million patients on waiting lists" which "doesn't include about 20 million patients who were not seen in outpatient clinics last year".
He added: "Many of those patients will become more ill as time goes on. Many of them have health conditions, which if they're not treated promptly, will become more serious.
"And what he will need to do is manage that crisis in a way that delivers prioritisation, but also be honest with the public about the length of time it's going to take.


UK news in pictures
Show all 50
"And as a health secretary, and a former chancellor, he's going to need to negotiate the resources that the NHS needs.
"The government has not costed for the several billions of pounds that are going to be needed to address this backlog."
Dr Nagpaul said Mr Javid will need to address issues around pay and recruitment, adding health workers wanted to hear that "he understands the workforce".
"The health service cannot survive without its workforce," he said.